Cost-Effective Cemetery Management Solution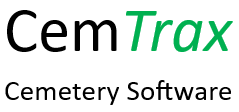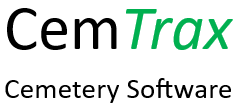 Download the CemTrax Demo
Click the Download Now button below to download the file "CemTrax_Pro_Demo.zip". Once downloaded, you will need to navigate to where you have saved this file and then unzip it. Most Windows computers can unzip the file by right clicking on the file and then choosing either "Extract All" or "Unzip".
Once the file is unzipped, open the unzipped folder and read the file titled "Demo Installation Instructions.pdf". This short document will enable you to setup the CemTrax demo for your use.
Thank you for using the CemTrax Demo.
Download may take a few moments to become available after clicking the button.
Note: Do not attempt to open or run the downloaded file directly from your internet browser. The demo will not run correctly this way. Please follow the instructions as written above.
IMPORTANT NOTICE: After careful consideration, Endres Reporting Solutions, LLC has made the decision to discontinue the CemTrax product line as well as future version updates. Current and potential CemTrax customers have been sent a Notice of Product Discontinuation. If you did not receive your notice, please contact Endres Reporting Solutions, LLC.
CemTrax is designed for use with Microsoft's Access database software program. If you have Microsoft Office installed on your Windows based computer, you may already have Access included as part of that installation.
Microsoft Access 2016 or higher (32-bit only)

Microsoft Windows PC (64-bit recommended)

Internal network required for multiple PC licenses. Internet based networks not supported.

You must be able to successfully install and use the CemTrax demo in the same configuration as intended for the full version (Setup assistance is available)

A broadband internet connection is required for technical support screen sharing​