Cost-Effective Cemetery Management Solution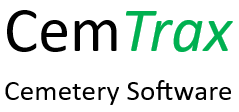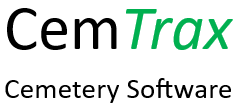 The following is a series of 8 videos meant to give an overview of CemTrax Cemetery Software. Please contact me with any questions.
These videos are not meant to be an in-depth tutorial of the program. Detailed instructions are included with the program, including the demo.
IMPORTANT NOTICE: After careful consideration, Endres Reporting Solutions, LLC has made the decision to discontinue the CemTrax product line as well as future version updates. Current and potential CemTrax customers have been sent a Notice of Product Discontinuation. If you did not receive your notice, please contact Endres Reporting Solutions, LLC.
Deeds, Ownership History, and Attachments
Work Orders, Advanced Searches, and Reports